VPN: L2TP + IPSec for iOS
The Cross Connect VPN service is available for Apple iOS devices using L2TP.
To set up your VPN connection on an Apple iPad, iPhone, iPod Touch or other devices using iOS, just follow these steps.
Click on the Settings application.
Choose General and then Network

Under Network, select VPN.

Choose Add VPN Configuration.  You should see a screen similar to this: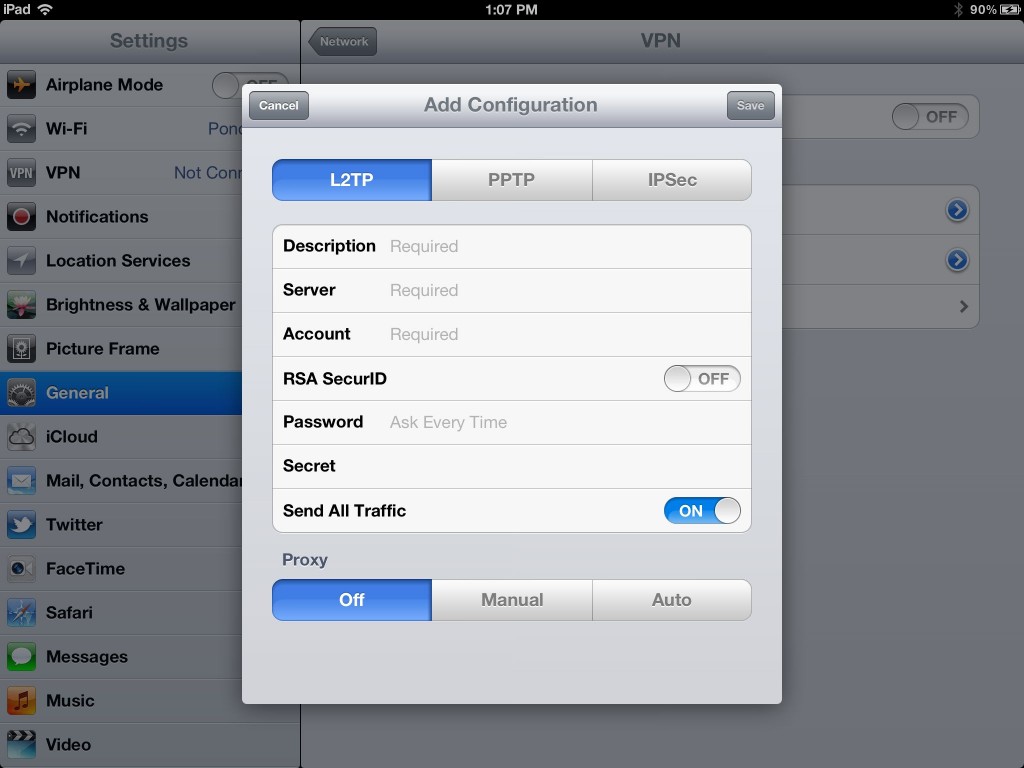 Make sure you are on the L2TP tab and not PPTP or IPSec.
Enter the description for the VPN server you are setting up.  It could be as simple as XC, but to differentiate between servers, you may wish to put something like XC-USA.
Enter the server name.
Enter your account name as provided to you by Cross Connect or your IT Staff if you are part of a corporate account.
You have the option of letting iOS remember your password, or you can enter it every time you connect.  We recommend letting it remember the password.
Enter the PSK (Pre-Shared Key) under the section labeled Secret.
Make sure "Send All Traffic" is set to the On position.  You should end up with something like you see in the screenshot below: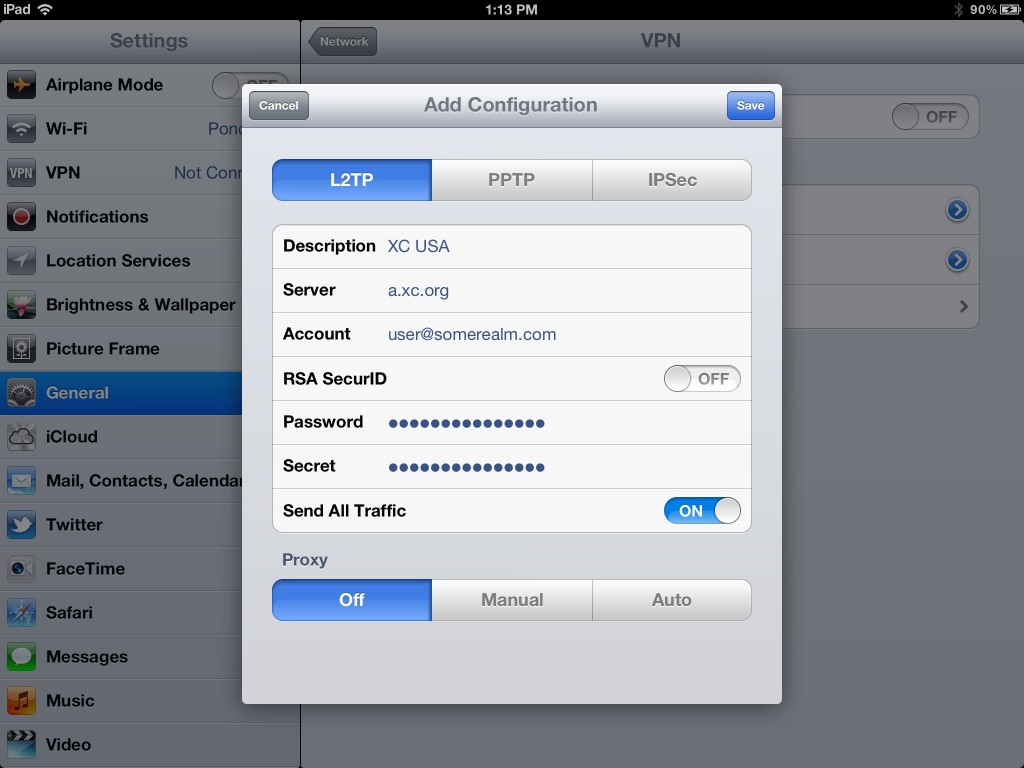 Save the settings.
From the VPN menu, make sure your new VPN configuration has a checkbox beside the name.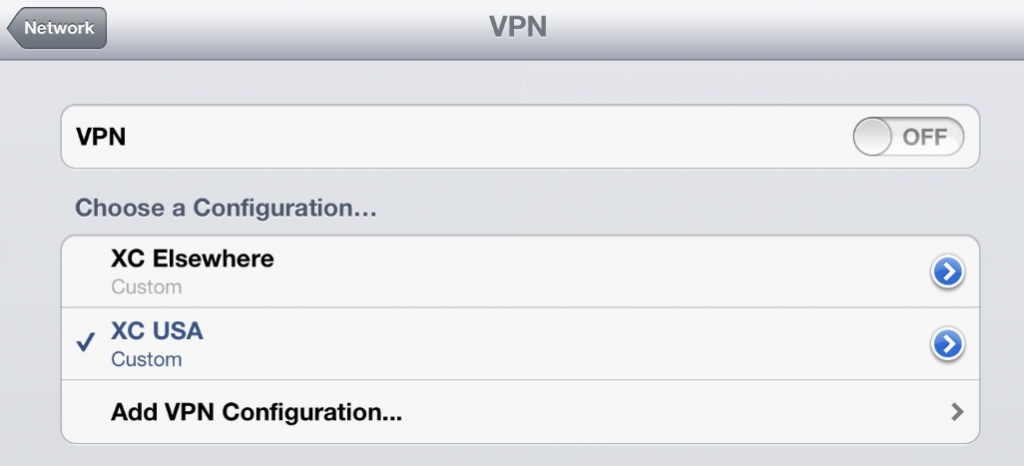 At this point, you can click the VPN button from OFF to ON and connect to the Internet through your VPN.
If you have errors, they will appear on screen.  If you connect successfully, the letters VPN will appear in a box next to the word "iPad" and the wireless signal at the top left of your iPad screen.